Jetpack
GA (Google Analytics)
Hot Jar
Hubspot
Monster Insights
1. Jetpack
WordPress.com Stats lets you know how many visits your site gets, and what posts and pages are the most popular.
You can view your stats in a number of different ways using Jetpack. On your main dashboard screen, you can enable the Site Stats widget for your homepage to give you at-a-glance site views.
The "View detailed stats" button allows you to view your stats within your dashboard. On this page, you'll find information about Referrers, Top Posts & Pages, Search Engine Terms, Subscriptions, and Clicks. If you'd like to access these stats without Javascript, you can add &nojs=1 to the URL and re-load the page.
2. GA
Google Analytics for WordPress plugin allows you to track your website by entering your google analytics tracking code.
3. HotJar
Understand what users want, care about and do on your site by visually representing their clicks, taps and scrolling behavior – which are the strongest indicators of visitor motivation and desire.
Find the biggest opportunities for improvement and testing by identifying on which page and at which step most visitors are leaving your site.
4. Hubspot
Measure the performance of your entire marketing funnel in one place with built-in analytics, reports, and dashboards.
Break down any report by the contact or company-level properties in your database or CRM to discover key trends in your data over time. Create events to track actions taken on your website so you can understand visitors' behavior and trigger automation workflows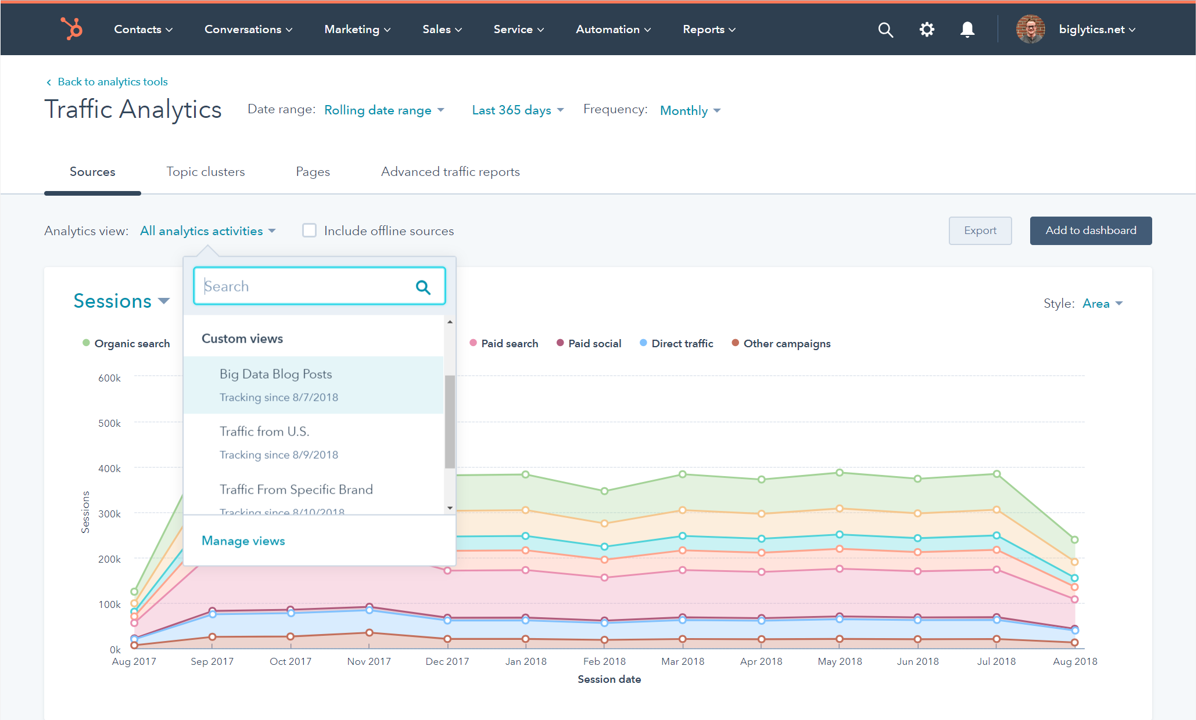 Analyze how each of your pages are performing, and identify which traffic sources bring in the most website sessions, contacts, and customers over time. Filter your analytics by country or a specific URL structure — then drill down into each source to see the individual contacts and companies it's generating and compare key metrics like sessions and conversion rates.
5. Monster Insights
It's Easy to Double Your Traffic and Sales When You Know Exactly How People Find and Use Your Website. MonsterInsights shows you the Stats that Matter.
See useful information about your visitors inside your WordPress dashboard.
MonsterInsights shows you which country your visitors are from, what are they most interested in, which device are they using, their age, gender, and a whole lot more.
Want to see what's working on your website and what's not?
MonsterInsights shows you exactly how people find your website, which keywords did they search for, who referred them, what did they click on your site, and more.