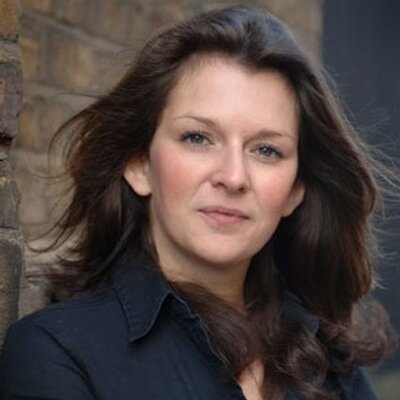 Scott 0:00
Hi, Jennie, thanks for joining us today.
Jennie Wright 0:02
Thanks for having me. I appreciate it very much.
Scott 0:05
definitely looking forward to this conversation. A lot of interesting stuff here, especially with things that are going on these days. So can I ask you, if you can hang out with any cartoon character? Who would you choose? And why?
Jennie Wright 0:18
a cartoon character? I was not expecting that question. That is really, really good, actually.
Oh, gosh.
If I could pick a cartoon care, it
would probably be Tom and Jerry.
Scott 0:34
Oh, that's a good one. Going back to the old school stuff.
Jennie Wright 0:38
Well,I used to watch that program every single day after school with my granddad. And we'd sit and have a cup of tea and a snack after school and we watch Tom and Jerry and he'd fall asleep and snore loudly and I just sit there and enjoy the fact that we were going out and I used to, like the fact that even though Tom and Jerry were always at each other's throats trying to do something terrible to each other. They also occasionally came together. Don't work together. So you knew that they kind of liked each other in the background and didn't really want to cause each other harms. Yeah.
Scott 1:08
I can see that. Yeah. So how did you get into lead generation and list building?
Jennie Wright 1:14
By complete and utter fluke,
I was working in a corporate job, I actually worked in gold mining at one point, and I was working for a startup and gold mining. And if you know anything about startups, startups are the same. And regardless, whatever industry they're in, they usually get lots and lots of funding. They have lots and lots of people doing lots and lots of jobs. And then sometimes, you know, things change you get bought out or whatever the case is. And in my case, they started phasing out certain people on the team and I on my job was just one of the ones that got phased out. And lo and behold, here I am in 2012. Without my next thing setup, you know, just kind of walk into work on a on a Monday and you're given a notice that you're laughing They'll be like the next day, and you start packing up your desk. So I didn't know what I was gonna do. And Funny enough, I started doing gigs on Fiverr to try and make ends meet. And you know, just trying to figure out what I wanted to do. And I ran into somebody who wanted me to do some work for them. But then they noticed that I was a little bit more talented than maybe other people. They were meeting in the gig economy, because I had done communications and Investor Relations. And I'd actually done door to door sales in another job. And so I just started figuring it out. And first year, sort of saw a lot of people making terrible mistakes with lead generation, second year saw them making horrible mistakes that by then I was working as a VA. And then by then I was also really tired of being VA and sort of assisting people to make the mistakes they were making almost and people don't take you seriously. As a coach. If you're doing VA work, they just want you to kind of do the stuff. So I was transitioning in To the consulting side really quickly, so I could help people. Oh, yeah.
Scott 3:04
So that kind of paralleled my journey as well.
Jennie Wright 3:08
Oh, yeah?
Scott 3:11
So, as far as journeys, could you tell us a little bit more about your journey that process? The trials and errors?
Jennie Wright 3:20
Oh, God. Yeah, sure. So, I, you know, I was, I was becoming the VA to people who were paying big time coaches, 10 to $15,000 for their expertise. And I would be the person that would implement these things. But all of these gurus that are out there charging my now clients, eight or nine or 10, or 15, or even $20,000, all of their plans had big holes. You know, they were really great. And, hey, you can make millions of dollars just like me, but there was a lot of holes when it came to lead generation. It was more of a throw some sticks. paper up on the wall and hope you catch all the flies and everything else that goes with it the molars and you know all the different bugs, as opposed to saying I want to, you know, I want to catch that one bug, and that's the only bug I want to catch. And so here I was, you know, just a VA, filling in all the gaps that were being created by these big time coaches, coaching programs. And people were really getting some good bang for their buck for working with me because they were getting the implementation, but then they were also getting me shaking my head going, this isn't gonna work, you got to try this, you got to do it this way. So it was getting really clear that I was providing more strategy. And I needed to do that. So I started employing some of the techniques that I started using from when I did basically cold calling and door to door sales for a large wholesale company selling memberships. I started employing those techniques with my lead generation and the people that I did it for, we're seeing huge results. Really, really huge results. So it's not uncommon when you see these huge gurus and these huge coaches saying, you know, my clients have $25,000 days, and they'll post like a picture on Facebook and you're like, Look, see this person close $25,000 in sales this month. But what they don't show you is that the next month, there's eight or $9,000 in cancellations of contracts. And what you see, you know, you get these people going, Yeah, you're so great. Thanks so much. You helped me make thousands and thousands of dollars, but they're not showing the amount of refunds. And I was seeing all of this in the back end as these people's v eyes. So I was trying to teach people that if you do your client generation or your lead generation in a different way, use things like attraction, marketing and permission marketing, to attract your ideal client, then you might not make money as quickly as you know, as much money as quickly. But over time, you will make the same amount or if not more, but you'll have less refunds. So that was sort of where I was coming.
Scott 6:00
Oh, absolutely 100% agree the whole inbound mindset with the lead generation is just, that's killer. It's premium right there.
Jennie Wright 6:09
Thank you. Yes, you know, and I didn't, I didn't make it up. I got taught it because when I was first doing sales and I was first actually out there, on the road in my little Toyota Corolla, doing sales. Back in the day, I sucked. I was so bad. Oh my god, I can't even I was so bad. I was like a shark. Mike coming at my prey, rolling my eyes in the back of my head, closing my eyes, and then just going chomp chomp chomp, and hoping that would get a piece of meat. It was bananas. It was just completely ridiculous. And I was more often missing than I was hitting. And my manager actually attended one of my sales calls with me and he actually interrupted the sales call. And he showed me in practice what attraction marketing and permission marketing looks like in a face to face conversation for a sale. And that was a huge turnaround. For me, and from there on, I just kept on improving. And eventually I was quite, you know, quite happy because I ended up becoming one of the top sales reps in eastern Canada, which is where I live in Canada. And then I ended up getting my own team and marketing with them and showing them how to do it too. And it became like a thing. So it was really interesting to be able to do that.
Scott 7:18
Wow, that's actually a pretty incredible journey.
Jennie Wright 7:22
Thanks.
Scott 7:23
In your experience, What do you feel is the best process to grow your business smarter.
Jennie Wright 7:32
The best process to grow your your business in a smarter way is to add a lot of thoughtfulness. So we get really excited by the next thing and we jump into the deep end without trying to see the bottom of the pool and it can cause a lot of problems. So and I'm one of those people I'm a jump right in you know get up on the diving board and go for it kind of person. But it more often than not has caused problems for me, especially when I was first building my build this business. So when I actually started doing my own consulting, one of the first things I wanted to do was grow my email list, which is natural. And I went ahead and created an online summit. And I didn't even vet my speakers. I didn't vet my topic, I didn't vet my niche. And I ended up wasting about three months of work and time and effort. And I pulled in about 20 2022 experts that were from all different walks of life and niches and, you know, because I thought go wide, why go tight, you know why nation and I ended up with a list of people who had no inclination as to what I wanted to do. I had no interaction, no relationship, and I ended up having to throw that list out. They literally were not my ideal client, and I actually had no idea who my ideal client was at the time. So thoughtfulness, taking time to plan and really figure out your niche and who you want to serve and why you want to serve them. It just takes a beat. It doesn't take months. Honestly, you can figure this out in a couple of days. Just have real tight conversation with yourself. That's how I think you need to to approach your businesses in a smarter way. And then from there, the thoughtfulness can lead to really practical decisions that aren't going to cost you extra time and extra money and extra effort, and a whole lot of heartache, which I see on a consistent basis. So yeah,
Scott 9:21
I love that outlook. So, this is a rather timely question, actually, with the international pandemic currently, what are some of the ways you think a small business can survive?
Jennie Wright 9:35
You know, right now, the online economy, the online world needs us more, you know, than ever, even brick and mortar. Everybody needs to be able to find and support each other. This is actually the topic of the Facebook Live I did last night in a group that I that I support, and there's a lot of predatory marketing So just like every, every other thing, you're going to get the predators out there who are just trying to make a quick buck, and they're going to do it. But there's a lot of things that we can do, we can support other businesses, we can obviously create or even market a product that would be helpful right now and offer additional maybe resources as part of that product to help people get through this. You know, there's a lot of people in my industry right now that I see because I'm getting the emails from them. They're offering, you know, products that they would normally charge $1,000 for and they're, they're offering them at a discount, which is great. I mean, if you can do that, that's fantastic. But right now, I think people need foundations and they need, they need things that are actually going to help the growth. So you're going to see a shift from the products that people want, like the people that want products, to the products that people actually need. They need foundations, they need, you know, really good ways to build their list to build pages that convert. They need to find people that are going to be help them do video editing and stuff. Like if I could give people advice right now it would be find the holes in your business, plug them quickly. You know, if you if you're not doing video, do video if you're, if you've got a foundational piece in your business that you're not yet offering, find a way to get that out there in a thoughtful and timely way and support other people off, ask people how they need to be supported, and then provide them the exact support they're looking for, which I think is important. And that's something that I'm, I'm doing, I'm spending the entire Next, I think the entire next 75 days, just providing my support for free and a lot of Facebook groups and podcasts and things like that. Just offering my service like literally not even charging for the things that I do because I want as many people as possible to get a foot like the foot forward and what's going on so that when all of this sort of returns to normal and at some point we will return to some sense of normalcy, that there's a there's a you've already got The machine rolling in the background, if that makes sense, so you can make some good progress.
Scott 12:05
I'd like to dig a little deeper into that process if you don't mind. Sure. Well, what are some basically smart steps that we could do right now to build a good list? A good quality list of leads?
Jennie Wright 12:20
Yeah, absolutely. So right now, it's really, really important that you're creating opportunities for people to join your list and looking at all the different ways that they're, so if you look at your business as a bowl, and you want to put as much in there in that container that bowl so that your leads stay with you. But if your bowl has is more like a sieve, and you know, people are leaking out at different opportunities, then you need to plug those holes. So in terms of building your list, make sure that you have a lead magnet on your website. Make sure it's on your business page. Make sure that the lead magnet is You know, easily finable in all the different places and make sure you're talking about it as well so you can talk about it in an ethical way. simply saying, you know, hey everybody I know this is a really strange time right now and you might be experiencing or feeling this. So I wanted to let you know that I have a free resource that might help you that I'd like to make sure you know is available. So please head on over to Jenny Ray comm forward slash bla bla bla bla bla to receive this free gift from me and I hope that it helps like you could literally write that send it in an email, or put it on your Facebook page or do a live on it. All these different kinds of things, drive traffic to it in authentic and I want to help you kind of way that's going to do wonders. If you don't have a lead magnet, now's the time to go and create one you need to be building your list. And it's not going to cost you oodles and oodles of money to do it. You could literally go and create if you don't have one already and you're just getting into the online space, go and create a free MailChimp account. They even have paid before Now I'm not a fan of their page builders simply because they're not beautiful and gorgeous and highly, you know, to me, they're not something that I can really play with. But if you're brand new, then it's pretty easy to change 20 to 30 words on their templates, hook it up to your email marketing list and you know, your your account and MailChimp and get something out there. Now, here's the caveat. What you put out has to be a value and it has to intrinsically help people. And that's where the thoughtfulness comes in that I mentioned earlier. So everything that you do, yes, I am, I believe in getting you know, quick to Market. But I believe in putting thought in so you don't have to spend three weeks thinking about it, but you need to spend 24 hours or 48 hours thinking it all through and making sure that it ticks all the boxes in terms of providing people value, having enough information that they can see some sort of a win or transformation, that you're providing enough information on how to connect with you in the future so that they can connect with you for you know, purchasing your program, product or service. And that it hits and touches your ideal client. So hopefully that makes sense. So that's, that's step one. That's building a list. The other thing that you can do is you can actually create things that are going to help people. There's a lot of people right now that are either in self quarantine, there are other people who are doing social distancing. There's people who are staying home, working from home telecommuting, all those different kinds of things, people who've never had that opportunity. There's a lot of free time. And that's great. We have Netflix, we have lots of free courses that are being kept like coming out. But what you can do is you can create a free challenge. A free challenge is going to help create some transformation. It's going to create commodity camaraderie, sorry, pardon me, relationships, it's going to boost your expertise as an expert in your field. And it's also going to keep you front of mind as to who you are and what you do in this, you know, in this particular time, so you can actually really quickly in a space of just a couple of days, figure out a free online challenge in your space. Get a Landing Page done, and start promoting it, promote it for a week, start talking about it, getting people registering for it. And then make sure that those that free challenge those five days or whatever the case is that you spend with people, you provide them with some transformation, something that they can do in 10 or 15 minutes per day listening to your videos and your content, being able to, you know, I have a woman right now she's a client, and she helps people get their smile back. Who doesn't need to smile more right now? Like, nobody, we all need it. So her challenge, you know, time to get your smile back whatever the title is going to be, but that's what she does. That's going to be a pretty popular thing, because people actually need that right now. So what can you create that solves a problem that people face? And how can you convey it get your lead magnet done and look at creating a free online challenge. So hopefully that answers that question a bit more detail for you.
Scott 16:50
Oh, absolutely. So what do you feel is a smart lead magnet now? I mean, what do you find most effective? Because I noticed a lot of people don't really like to share their email or download anything
Jennie Wright 17:01
correct. I can't even tell you how many downloads I have stuck somewhere on my hard drive my external hard drive that I you know, put my name and email into and don't even use. So here's two things. One, the most effective lead magnets are the ones that actually provide true transformation and true you know really good content. So this is not a go to Google, find a couple of articles and plagiarize them into your lead magnet. This is your methodology. I really recommend that if you have any ability or desire to be on video that you use video so video is going to video is going to convert better than pretty much anything else. So people aren't really going to spend a lot of time downloading your free PDF, you know, PDFs are what sit on our drives. But people love video series and they love watching video or they love listening to audio. Right so if you have Something you know what, like what you're doing, Mike, you're doing a podcast. But it's quite easy that you could use the content from something like this to make a really good lead magnet, where people can listen to it while they're cleaning, or they're working out at home, or you know, they're doing the stairs in their building so they can stay fit through all of this, right? So, the best lead magnets are things that people can actually consume and enjoy. PDFs, I tend to feel aren't that thing either are really elongated ebooks and things of that nature. consumables, people want to be able to consume information in a timely manner and get the most out of it. So a 15 minute audio, a three part video series with three videos. Each video is five to seven minutes. Those are the things that people are going to be able to consume readily and I think those are the probably the ones that work best right now.
Scott 18:50
Absolutely love those little nuggets. So Jenny, are you working on anything new now?
Jennie Wright 18:55
I am. Oh gosh. I guess I am so awesome. I'm actually working on a couple things. One is I'm actually working on a couple courses that I'm building out. And they're still timely, and they're still relevant even though what's going on in the world right now. Actually, I think they're more timely and more relevant. And I'm working on a free online series that's actually going to launch on my birthday in in May. And that free on my series is called enhanced camp. So I don't know if you went to summer camp Mike, if you didn't sleep over camper day camp at all. I did day camp that had a bit of sleep over camp, sort of intertwined with it. And I would do one activity in the morning and one activity in the afternoon, like horseback riding in the morning, and I'd go canoeing in the afternoon and learn how to canoe and over the space of a couple years where I did this camp because both of my parents were working and I was, you know, needed to be occupied in the summer I learned canoeing and kayaking and sailing and mountaineering and kayak, like I did all of these kinds of things. And so I'm creating this free online event. It's actually called enhanced camp like I'm in And it's pretty much going to be a summer camp for entrepreneurs. So we come to something really cool, where we're going to have a bunch of really cool workshops and in the morning you can learn one skill in the afternoon you can learn another skill. So we're actually doing that it's going to be the doors are opening for people to actually check it out in April, it's going to launch on my birthday which is may 1 and so you know at the time that this comes out, you'll probably be able to go check it out at enhance camp calm.
Scott 20:28
Awesome, I love that idea. So where can listeners reach you
Jennie Wright 20:33
I am so available please connect with me. I'm such a people person and I'm such a like I'd love to have connection so please reach out you can you can get me on my website at the time we're doing this it's still being there's it's getting a renovation and a little bit of a rejuvenation. So if it looks terrible, please excuse but you can go to Jennie wright dot com check me out there. And I would love to connect with you. You know, LinkedIn, Facebook, whatever your favorite Social media is that's where I'll be.
Scott 21:02
Perfect. Thanks for joining us today and sharing your insights with us, Jennie.
Jennie Wright 21:08
thank you for having me on and for what you do. I really appreciate, you know, being being a guest on here and everything that you do as well.