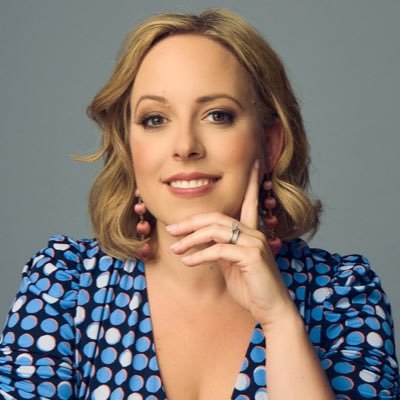 Author & Brand Builder Laura Bull (Former Marketing VP Sony Music Nashville) joined us to talk about her new book and helping entrepreneurs build their brand. Check out our conversation on the Grow Smarter Show Podcast. Laura's book From Individual to Empire is available wherever books are sold TODAY!
Scott 0:02
Hi i'm Scott and you're listening to the Grow Smarter show
Today we're joined by Laura Bull former VP of marketing for Sony Music she'll be sharing about how to create authority and influence in your brand, so stick around.
Hi, Laura. Thanks for joining us today. I'm really excited to have you on the show. Finally.
Laura Bull 0:15
Yay! Thanks for having me.
Scott 0:17
So can I ask you kind of a personal question?
Laura Bull 0:21
ahh, okay? Sure.
Scott 0:22
When you were a kid, what career Did you envision for yourself?
Laura Bull 0:28
Oh, that's funny. I 100% thought I was going to be a musician. Yeah, I did all the singing and all the choirs and all the, you know, solo performances and learned the guitar and all that stuff and definitely thought I was meant to be in music, which I did, but I never did the music side of things.
Scott 0:56
So what was your path to the music industry?
Laura Bull 1:01
Honestly, I just went to Belmont University and I knew I wanted to be in the music industry and I thought I wanted to go in as a&r which is, you know, finding music for the artists and really helping shape styles and stuff like that. And I ended up falling into the marketing side and realized how creative that side is too. And so I was able to get that creativity on in marketing instead of on the music side.
Scott 1:35
Wow, that's so interesting. I had kind of a similar experience myself.
Laura Bull 1:41
Really?
Scott 1:42
Yeah, but that's all for another day.
So this has actually been driving me really crazy. See, you've had this experience this kind of love hate relationship with the music industry.
What, What on earth Made you leave Sony?
Laura Bull 2:03
So I don't know if I've had a love hate relationship with it. I mean, I'm, I've always been in it and I've always, you know, really worked with musicians. I'm just expanding that now because I'm realizing that musicians are so much like other industries, anytime somebody is trying to sell themselves as the product to people to buy, it has those psychological elements to it, just, you know, across the board. So, really, no matter what somebody's doing from a marketing standpoint, it's all kind of the same. But with Sony, you know, there's so many layoffs over time. And so I was just one of the many, many, many people that were laid off at some point in time with the record labels.
Scott 2:53
Yeah, I feel you there. Can you tell me what are some misconceptions, you see with the branding space?
Laura Bull 3:02
Okay, so I think that there's a few misconceptions. I think the first thing is really that branding is not marketing. So I always say, you know, marketing is really what you're going to say for the next 20 days. And branding is what you're going to say for the next 20 years. There's a difference between you can put together the best marketing plan in the world. But if you don't have a solid brand, then you're just spinning your wheels wasting resources. You've got to have that brand in place before any marketing efforts will work. So they definitely are both necessary, but branding should come first before the marketing side comes first.
Scott 3:40
And on that note, what do you think about the current influencer movement?
Laura Bull 3:47
So there's misconceptions. There's two, you know, when you're normally talking about influencers, you hear people talking about them in the space of social media, and that's it. So online influencers, but an actual Quality. I mean, I'm I'm proof I've been working with influencers since way before we called them influencers. So it's really anybody who has to influence a market, to their viewpoints based off of a perceived connection that they have with that audience. So anyone can do that online, offline. There's, you know, all the platforms you can use to really build your influencer base. So, you know, I always say, you know, George Clooney. He is a world renowned influencer, and he's literally out there changing the world. But he doesn't have any social media. You know, I think Angelina Jolie is doing the same stuff. She doesn't have social media. There's lots of people that operate, you know, whether it be through movies, TV books, and they don't necessarily have to have that social online element. But I do think that, you know, if you do choose to use social media because that doesn't work for all brands, but if it does work for your brand, then it is a great addition to the platforms that you can put together to get your message across to those influencers or to the audience.
Scott 5:19
Oh, yeah, there's definitely an art and a science to it for sure.
Laura Bull 5:22
Oh, yeah.
Scott 5:23
I had no idea that George wasn't on social though.
Laura Bull 5:27
I'm pretty sure he's still not you know, Jennifer Aniston wasn't until about three weeks ago. So you never know who's going to
pop up and start doing it but
Scott 5:38
crazy kids.
Join Audible and get 30 days of membership free, plus 1 audiobook and 2 Audible Originals to get you started. After trial, you'll get 3 titles each month: 1 audiobook and 2 Audible Originals of your choice.
Scott: how do you know an influencer has an authentic brand?
Laura Bull 5:47
So
there's private elements of their life that should be incorporated into the brand. And in my book, from individual to Empire, I really break down the first part The book is all about the psychology that goes behind it so you can pretty much tell straight out of the gate if something is confusing about the brand that the person is trying to relay if it's just not meshing well that you will get a pretty instant confusion factor when you're looking at something but really, you know brands are long term so I don't say that everybody is going to have a perfect brand straight out of the gate you know, you have to work for it and you have to continually evolve that brand. But if you can get to the closest that it should be at the gate at the starting gate, then you are setting yourself for set setting yourself up for you know, a very big brands later on.
Scott 6:51
do you have any advice for artists trying to promote their music or grow their influence starting out?
Laura Bull 6:59
as artists? Specifically, yes, brand yourself. Because, you know, one of the biggest problems in the influencer space right now is that there are so many outlets available to everybody that like for instance, you know, with the social media influx, there's a huge marketplace, there's so many people out there trying to do the same thing. So if you can really figure out what you do uniquely and stand out from the pack, but again, it has to be authentic. And the more authentic you can be, the better. I mean, all of those things come into play. So if you do, you know, figure out how to brand yourself at the beginning. You really come out of the gate swinging and get so much farther ahead of the competition. And you know, with musicians these days, I always say to my students, you know, they, any of them can record a full album and their basement nowadays, you know, you don't need 202 few thousand dollars recording budget and a recording studio to do it. But you know, at any of them can put their music on iTunes and get it out to the music for pennies, or get out to the music, get the music out to the audience for pennies. So the issue then is how do you market it? How do you get it out there? Well, what's the brand? And I have a lot of artists come to me with a finished product. And they think, okay, let's get this out. And it's just not time yet. You have to figure out what you're going to say and why you're different and why somebody needs to find your music on iTunes because they're not just going to stumble across it, you have to get them there. And so that's kind of the biggest, you know, challenges that are facing new artists these days.
Scott 8:47
Right. What kind of characteristics of someone that could become an influencer are the strongest indicators?
Laura Bull 8:57
So there's this whole movement of positive psychology That really studies this, it's the scientific study of what helps somebody become an outlier. So what they're doing is they're actually studying the outliers. Instead of, you know, typical psychology is you're trying to figure out what's wrong, you know, it's always about, there's an ailment that is making you this way. And so to do that, they look at averages. So we're looking at trying to figure out what makes somebody above average. So to do that, you know, perseverance is a big thing. It's, you know, you hear a lot of people are using the word grit these days and, and grit is perseverance and there's a lot of things that go into that. But also positivity. Positivity has been scientifically proven to actually help people be more creative and more efficient. So for instance, doctors are you know, I think 30% I'm not sure of the statistic off the top my head, but it the, they are more likely to diagnose correctly if they are in a positive mindset or neutral mindset instead of a negative mindset. So, you know, it's little things like that, that can really put somebody ahead of the average person. And so like I said, I spend the first part of my book really diving into the positive psychology aspect of it, and how to incorporate that into the brand itself, which I don't think any other books have done that. Because the second part of the book is really figuring out the three major elements of the brand, the product, the narrative, the image, how those three come together, into a coexisting way. And then the third part of the book is really how do you evolve over time as people evolve? You know, a Nike shoe doesn't necessarily have to evolve. It's an inanimate object. But a person, their priorities are going to change their life is going to change. The You know, there's major factors that are going to go into it. So how can an influencer be prepared for those and advance so that they make sure that their brand is consistent over time. And so a lot of that has to do with the full scope of the psychology behind branding.
Scott 11:25
Got it. That's actually very helpful. what's the difference between personal and corporate or business branding?
Laura Bull 11:35
Ah, so
Well, I do influencer branding. So that's kind of a mix of the both of both worlds. So I'm taking a personal brand and I'm figuring out the personal brand and then we're turning that into a Nike shoe. So then you have the the marketplace to worry about and the target audiences and demographics and, and and, you know, making sure that The product is unique against competition and things like that. So really, it's you take the personal brand and you turn it into a product brand and that's where we find the influencer branding area.
Scott 12:17
Earlier in our conversation you had mentioned a book that you were working on.
Laura Bull 12:23
Yes.
Scott 12:24
What was the title of that?
Laura Bull 12:27
from individual to Empire, a guide to building an authentic and powerful brand.
Scott 12:32
Awesome. When is that available?
Laura Bull 12:35
It is available now on Amazon and Barnes and Noble and apple. Anywhere you take your books and you can find it in ebook and paperback.
Scott 12:47
Oh, very cool. And where can listeners find you?
Laura Bull 12:51
So really the best place is on Instagram, TheLauraBull but I'm also on Twitter at TheLauraBull and On Facebook, LauraBullBranding.
Scott 13:03
Oh, excellent. So, Laura, thanks so much for taking time out of your busy schedule to chat with us today and share your insights on influencers and branding. I really appreciate it!
Laura Bull 13:16
anytime!!!
Scott 13:17
Well That's it for today's episode of Grow smarter thanks again to Laura Bull for sharing with us today and thank you to our listeners for joining us
Don't forget to subscribe on iTunes or spotify so you never miss an episode!