1. HubSpot
HubSpot offers a full stack of software for marketing, sales, and customer service, with a completely free CRM at its core. They're powerful alone — but even better when used together.
Marketing Hub
Marketing software to help you grow traffic, convert more visitors, and run complete inbound marketing campaigns at scale.
Sales Hub
Time-saving sales software that helps you get deeper insights into prospects, automate the tasks you hate, and close more deals faster.
Service Hub
Customer service software to help you connect with customers, exceed expectations, and turn them into promoters that grow your business.
2. DataBox
Do you know how your business performed today?
Databox pulls all your data into one place, so you can track performance and discover insights in real-time.
Pull all of your KPIs into one place.
Tired of logging into multiple tools to see how your company is performing? View all of your performance data in one place so you can spend less time checking data and creating reports and more time acting on insights. Mix and match metrics from different sources in one Databoard and get a more complete view of your performance at a glance.
Build your own dashboards,
no coding required
With our DIY Dashboard Designer, anyone can pull the metrics they need, visualize KPIs in a variety of ways, and build beautiful dashboards – no code or design skills necessary.
Set measurable goals and track your progress
Set goals for specific metrics from any of our 65+ integrations or any other data you integrate into Databox. Track them all on one screen or visualize your progress toward them on any Databoard. Keep everyone focused on the metrics that matter most.
Get performance alerts & recommendations when
they matter most
Don't wait until the end of the month or quarter to know how your performance is trending. With Alerts, get notified when performance is off. With Insights, see a stream of your team's achievements and receive recommendations for improving your performance.
Easily calculate important business KPIs
With Data Calculations, you can combine data from any source and easily calculate new metrics, conversion rates, ROI and much more – all without coding or spreadsheets.
3. Wistia
Wistia creates video software for growing businesses.
Wistia's hosting, analytics, and conversion tools make video marketing easier.
Get more out of your video marketing
Control your brand experience
Convert your viewers
Inform your strategy
Customize the video player to control your brand experience
Brandable player: Pick your player color and upload your logo to match your brand.
Customizable thumbnails: Include a photo, looping video, or text to create eye-catching thumbnails.
Ad-free experience: Play your videos without distractions from ads or suggested video content.
Turn a collection of videos into an immersive Channel
Easily create a Channel that lives right on your site, ensuring your viewers see more of your content (and none of the competition's).
Use lead generation tools to convert your viewers
Calls to Action (CTAs) and Annotation Links Encourage your audience to take action right from your videos. Email collection Gate your content and drive qualified leads with our sleek email collection form,Turnstile. Marketing automation integrations Send your video data to marketing automation platforms like HubSpot, Marketo, and Pardot.
Analyze viewer data to inform your strategy
Heatmaps See how individual viewers interact with your videos. Engagement graphs Get insights on audience behavior on an even larger scale. A/B Testing Put two videos, or any customizations, head-to-head to find out what's driving engagement.
4. Mobile Monkey
Facebook organic has drastically decreased over the years but adding MobileMonkey Facebook Messenger marketing chatbots is the one thing you'll do this year that will drive the most engagement.
What You Can Do with the World's Best Facebook Messenger Marketing Platform
Send notifications, updates, and promos in Facebook Messenger with 80% open rates.
Click-to-Messenger Facebook Ads with instant lead capture and follow-up.
AI matches Facebook bot content to user intent via keywords and interactions.
Built-in lead magnets including scan codes, landing pages, buttons and checkboxes.
Run contests, promotions and quizzes with Facebook post autoresponders.
Tag people and segment in demographic and interest-based audiences.
5. Outgrow
Boost Your Marketing with Highly Interactive Content. Outgrow gives you the tools to grow your business smarter.
Boost Lead Generation Calculators & quizzes engage customers at a psychological level. This leads to record conversion rates of over 60% consistently.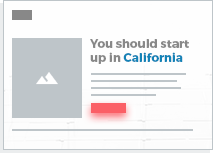 Add Value Calculators give personalized answers to your customer's most pressing questions about your industry.
Go Viral Quizzes and calculators tend to go viral. You reach a wider audience, your brand gets noticed, and your referral traffic shoots through the roof.
Extract Intelligent Analytics Which prospect is an Eagles fan? Who has more than 20 employees? Get customer insights without being pushy!
Build Beautiful
Appealing layouts that set your UX apart
Showcase your brand with quick customizations
Publish in minutes, with no IT headache
Publish Anywhere
Publish on your domain or a URL of your choice.
Embed beautifully in any App, Webpage or CMS.
Present as a Pop-up or a slide-in.
Boost Growth
record conversion rates with interactive lead generation forms.
Go viral with seamless Facebook, Twitter and Linkedin integrations.
Analyze & Improve
Hyper-targeted sales outreach with rich customer data
Track visits, conversions and traffic from across all channels
Easily integrate with over 500 sales & marketing tools