Social media is one of the most effective ways of spreading your message to a wider audience. A constant problem for businesses, though, is a struggle to develop a following that provides a substantial reach. this post looks at was to increase your reach on social media, leading to a steady growth in shares and followers.
Every business has a core audience they are trying to reach. In most cases, the bulk of your desired audience is active on social media, interacting with various brands and consuming their marketing messages. If your brand is not active on social media, you are missing valuable opportunities to grow your following.
Merely creating social media accounts won't cut it, though, with a data driven growth strategy you are more likely to attract and engage your target audience.
The following methods can be used to increase your social media reach and grow a devoted audience who will stick with your brand:
Create a Branded Hashtag
It can be tempting to use a common hashtag in an attempt to gain attention. In most cases, though, this won't help your brand and can come off as desperate. However, creating your own branded hashtag let's fans easily find  your content in one place. Your hashtag could be a short slogan or motto, but it should by all means be unique to your brand.
Make the most of your audience through the use of branded hashtags

Build anticipation for New Products
Rather than just posting new products as they are released, you should look to build some initial anticipation. Creating teaser images and videos can excite followers leading to shares and comments to add more buzz. When you eventually release the product, followers will be more keen to make a purchase and post about it. Learn How With Our Free User Generated Content Guide.
When a brand connects with their customer, that in some ways is the easy part, the hard part is keeping the customer at the center after the success/profits comes flooding in.
Use Eye Catching Design
Most of the popular social networks rely heavily on robust visual elements. If you post generic images followers will be less likely to engage with and share your content in significant numbers. It can be worth using professional photographers and graphic designers to make your images pop off the page. Also, free tools like Canva offer various templates that can improve a standard picture.
Bad design is smoke, while good design is a mirror
Use Various Media Types
Even though you may be most active in one area, using various types of media offers something for all your followers. The different social sites have different strengths, but the most popular ones let you post in multiple ways. Try to integrate videos photographs, live feeds, graphics and text into your rotation.
As it turns out, teaser videos can be great for engagement, but not necessarily for driving traffic back to your site.
Follow a Consistent Schedule
Social media is not something you can dip in and out of if you want to maintain interest. Following a consistent posting schedule ensures you gradually increase the number of shares and followers you gain, helping your business to grow. While there are exceptions, most social accounts do not grow suddenly. Consistently posting and maintaining a quality content output will ensure your reach expands.
If you're not taking the time to plan your social media calendar in advance, you could end up scrambling to find content to share. This is a big problem because sharing quality content across your social channels is one of the most important things you can do to engage your audience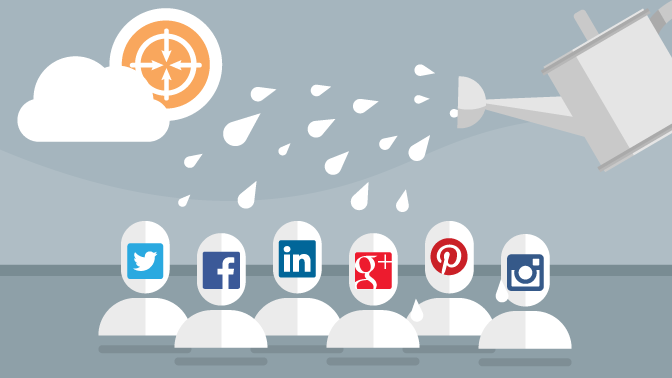 Engage with followers
Social media is about engagement, so it is essential you interact with followers. For businesses, having conversations with individuals might not be a good use of time and resources. However, responding to questions, re-posting compelling content, and asking for opinions can help followers to feel more involved and appreciated.
Social media engagement is an important metric to consider when branding a business. While most want to increase the size of their audience, they often fail to increase their social media engagement as well. When you engage with your followers on social media you can turn them from fans into loyal customers

Hold Contests
Social media contests are a common sight, but they continue to work well. A simple contest might involve tagging a friend or posting a hashtag, helping to increase reach as you draw more people to your profile. If you want to go further, though, there are tools that can award points depending on how widely your user shares your contest.
Contests are an inexpensive, effortless and exciting way to grow your brand on social media