7 Ai tools for Business Growth in 2020
Versium
Selligent
Netbase
Audiense
Sentione
ClooHawk
Smartly
Understand who you're targeting. See a snapshot of your audience, with easy-to-read charts, graphs and other visuals that highlight key demographic or firmographic data such as job titles, gender, age, and revenue. List insights are available for lists you already own, or for any audience built with Versium REACH.
Visualize your Data
Get a quick snapshot of your prospects and customers to personalize your marketing and content throughout the entire buyer journey
Own Your Audiences
Targeted B2B audiences that you own and can reuse across all of your digital marketing platforms, with better match rates. No more black box audiences.
Cost-Effective Lead Generation
Experiment without exhausting your budgets. Use one single data source for better performing audiences and lower your CPAs.
More Efficient Marketing
You handle the marketing, we'll handle the data. Our tool makes it easy to identify and understand your ideal targets, without having to find them separately in every platform you use.
Selligent Cortex brings you AI user engagement capabilities across all channels. Our learning algorithms will analyze your data in real time and remove the guess work from your consumer data.
Selligent Cortex makes use of data science and machine learning algorithms to boost conversion, visitor engagement and loyalty. From automatically segmenting audiences, to optimizing your consumer journeys and selecting the right offer for the right individual at the right time.
Selligent Marketing Cloud includes Selligent Cortex's AI & Machine Learning capabilities. It is a living breathing part of the platform and is available to help optimize every aspect of your brand's marketing communications, from offers, to audiences and journeys.
With Selligent Cortex users are able to apply data science that combines consumer profiles, behavioral and demographic data and business logic to deliver, in real-time, new highly relevant products and offers across every customer touchpoint.
Data scientists need not apply –Selligent Cortex has been designed for marketers not analysts or "techies". Users can simply pick the right algorithm, define their own business rules and then let the data go to work.
Selligent Cortex's algorithms crunch large volumes of data for each individual website visitor to ensure the most accurate predictions are made.
Product recommendations can be based on either personalized recommendations based on a specific customer's behavior, or statistical calculations or items added to a wish list.
As consumers shift their attention increasingly to social media, competing for their attention grows increasingly difficult. Use NetBase social media analytics to develop an in-depth profile of your target consumer to focus your time, effort, and money to achieve your acquisition goals.
CREATE A DEEPER UNDERSTANDING OF YOUR TARGET CONSUMER
Learn what your audience cares about, and what influences them to make purchasing decisions, to improve your segmentation and targeting to create more personalized and relevant experiences.
Create a multi-dimensional profile of your target consumers
Uncover interests, activities, and preferences unique to your audience
Discover current events, trends, and preferences influencing consumer behavior
Identify competitor customers who are dissatisfied and open to change
KNOW WHERE AND HOW TO ENGAGE WITH THEM
80% of consumers are more likely to value solutions from the brands they follow on social channels. Deliver the compelling content on the right channels to engage your target customers.
Align your marketing message for each channel using social analytics insights
Understand when and where your audience is most engaged and with what content
Engage passionate brand advocates to increase reach and influence others to act
Uncover opportunities to engage your competitors' customers to steal market share
BUILD EMOTIONAL CUSTOMER CONNECTIONS WITH YOUR BRAND
Customer experience analytics uncovers far more than just demographics about your audiences. Add a psychographic dimension to your audience insights – uncovering emotional and behavioral insights such as what they buy, watch, eat and listen to – to support your strategies to drive revenue.
Identify sentiment drivers that create emotional connections with your consumers
Inform creative and placement strategies that connect with your audience
Create authentic experiences with user generated content, including visual/video content
Integrate popular media and emerging topics into your content strategy
KNOW WHERE THEY ARE IN THE CUSTOMER JOURNEY
The customer journey has many touch points, and each is a potential exit along the path to purchase. Gain a complete understanding of your customer's journey and pain points to address issues that deter customers from completing a purchase.
Pinpoint events and life stages that cause customers to take action
Understand your customers' purchase path and identify points of friction
Address issues that deter customers from completing their purchase
Measure your success moving customers through each stage of the purchase funnel
DEVELOP A DATA DRIVEN APPROACH TO ACQUISITION
Measure your effectiveness across all channels, identify what's working and what isn't, then adjust your strategy accordingly.
Drive new customer-focused business initiatives that improve conversion rates
Compare current performance with established benchmarks
Track progress with real-time dashboards and regular analysis
Integrate with other sources of business data to measure impact on revenues
Understand the audiences that matter to your business
Identify relevant audiences, discover amazing actionable insights and inform your strategies to grow your business.
Transform how you make decisions and discover new opportunities by understanding the audiences that really matter.
Discover how to best engage and activate your audiences across multiple online and offline channels.
Increase your brand awareness, craft the best acquisition strategies and measure your impact on Twitter.
Powerful intelligence to identify and understand audiences to inform your strategies
Reach the right audiences with the right media across any channel at scale
Deeper and faster consumer research from a global 800M panel
Understand your competitors audiences to gain market share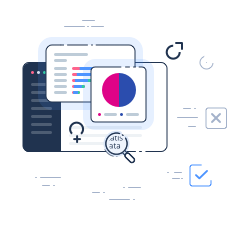 Increase your brand awareness and become the obvious choice. Learn how your brand is perceived to keep improving marketing strategy.
Brand awareness is one of the key aims of marketing
What exactly is brand awareness? It's the way your brand is embedded in the public conscience, consumers lifestyles, and purchase habits. In the long run, it has a direct impact on your revenue. That's why you need to keep track, using the proper metric.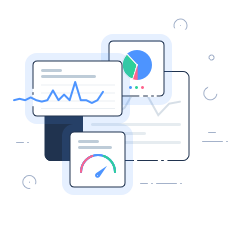 How to measure brand awareness?
It is not easy to define and measure how familiar people are with your brand. However, there are a few metrics to help you realise where you are compared to the market and if you are making progress. What you should focus on when it comes to brand awareness:
Direct traffic to your website,
Surveys among your target,
Social listening (number, quality, and sentiment of brand mentions).
How can social listening help you with measuring brand awareness?
Social listening tools gather and analyse statements about your brand from multiple online sources like social media, news,
review sites. You then get the idea of how your brand is perceived on the web.
Use in-depth online monitoring to discover where you are and set the right goals.
The Smart Way To Grow Your Twitter Brand Skyrocket your Social Media Metrics & spend less time. Make your target audience and influencers follow you rapidly Get more shares, mentions & likes from your real audience Spend less time on Social media management, while your metrics grow
Automate Your Favorite Tasks
Keep Your Audience Engaged on Auto pilot
Auto Post Trending Stories Cloohawk auto tweets trending stories for you.
Auto Retweet Cloohawk is your retweet bot. Cloohawk auto retweets interesting tweets in your areas of interest
Auto Repost Cloohawk reposts your ever green content to make your quality content last.
Engage Your Influencers & Leads
Cloohawk identifies conversations of influencers and leads on which you can engage with likes, comments or retweets. Build your twitter community the smart way!
Engage Customers of your Competitors
Cloohawk identifies customers of your competitors. Engage with them and convert them to leads.
Smartly
Smartly.io Is a Leader in Social Media Advertising.
The Enterprise Grid® Report for Social Media Advertising | Fall 2019 by G2 scores products from the Social Media Advertising category based on data sourced from product reviews and data aggregated from online sources and social networks. With increasing market presence and high customer satisfaction, we're happy and humbled to say that our customers trust us as a 'Leader' in the space.
Smartly.io automates every step of social advertising to unlock greater performance and creativity.
Produce highly personalized, on-brand creatives at scale
Easily capture your audience's attention with market-leading Image and Video Templates to create on-brand, seasonally-relevant videos and stories in minutes.
Generate thousands of ad variations automatically using any data source and show prices, discounts, store locations, availability, weather and more.
Conduct seamless testing to learn which creatives, concepts, and elements drive the best performance
Manage your campaigns seamlessly
Drop the boring work – save time with automation and efficient workflows to launch and manage your campaigns.
Reduce time spent on campaign management with fully automated campaign creation, macros, and more.
Scale your operations effectively with cross account campaign and asset management.
Improve Dynamic Ads performance with Smartly.io Dynamic Image Templates. Integrate any product feed and improve data quality with advanced mapping and modifiers.
Optimize your performance
Leverage Facebook's latest capabilities and Smartly.io AI-powered algorithms to hit your performance goals.
Maximize results by allocating budget across ad sets and campaigns using 1st and 3rd party data, and autoscale budgets when KPIs are met.
Convert high value customers by easily adjusting bid levels based on the lifetime value of different user groups.
Avoid ad fatigue by automatically rotating your ads based on performance.
Measure the incremental revenue from your advertising with statistical significance built-in.
See what moves the needle
Access reporting across ad accounts and analyze your campaigns with third-party data and take immediate action – all in one view.
Integrate first and third-party data sources and save hours from jumping between different platforms.
Access performance trends across your entire funnel with flexible reporting and visualizations in real-time to rapidly generate insights and and make accurate decisions.
See reporting across your campaigns and ad accounts in one helicopter view and make immediate changes, with just a few clicks.