We've chosen nine of the most intriguing advanced marketing details from the previous seven days.

Analyze them below:
Facebook clients are getting to be prowlers. Another GlobalWebIndex report said 34 percent of Facebook clients posted a notice amid the second from last quarter—which means 66 percent didn't post one at all amid a three-month time frame. That is down from 50 percent of clients refreshing their Facebook statuses amid a similar period the prior year. No major ordeal or canary in the notorious coal mine? Stay tuned.
2. Here is one more detail from GlobalWebIndex, which met 200,000 buyers crosswise over 34 markets for its Q3 contemplate. While Facebook has the greatest overall enrollment of any social stage, it is not the most-gone by social stage—YouTube is. YouTube is No. 1 for appearance, with 81 percent of respondents having gone to the video stage at any rate once last quarter contrasted with Facebook's 80 percent.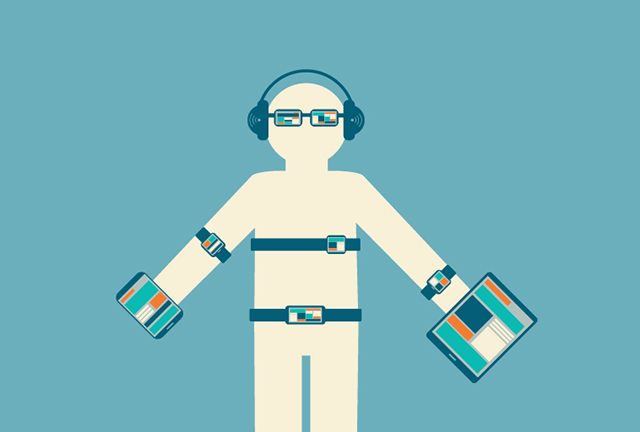 3. Before the current year's over, 39.5 million U.S. grown-ups will have used wearables, for example, smartwatches and wellness trackers, a 58 percent hop over a year ago, as per information from eMarketer, which anticipates that wearables use will dramatically increase by 2018 to 81.7 million clients. Forty-one percent of those studied by Social Media Link say it takes in the vicinity of one and four advanced item surveys to motivate them to purchase.



4. Invoca found that 58 percent of Gen Y shoppers view themselves as to be dependent on their cell phones. The organization's versatile disapproved of report additionally said that 66 percent of millennials are probably going to contact a business by putting a call versus 22 percent who are probably going to utilize online networking.





5. Coca-Cola as of late tried Facebook's new promo unit Slideshow in Kenya and Nigeria for two weeks and achieved 2 million customers, raising brand mindfulness by 10 focuses for its Coke Studio Africa extend. Rather than video, the promotion unit utilizes photograph slideshows. It is focused at developing markets where shoppers have more established telephones—not iPhones or Androids—and some of the time have slower association speeds. The advertisements likewise utilize less information than recordings. (Monitoring information is a greater issue in spots like Africa than it is in different markets.)