5 Competitor Tools to Leverage Growth in 2020
SEMrush
Wordstream
SPYfu
BuzzSumo
Adapt
1. SEMrush
Use SEMrush to Benefit from your competitors and Develop perfect content and advertising strategies.
Get insights into your competitors' strategies in display advertising, organic and paid search, and link building.
Organic Research
See competitors' best keywords
Discover new organic competitors
Observe position changes of domains
Advertising Research
Analyze сompetitor ad budgets and keywords
Monitor ad copy and landing pages
Discover New Competitors in Google Ads
Localize Your Ad Campaigns
Display Advertising Tool
Get an overview of your competitors' GDN strategies
Analyze competitors' display ads
Spot new publishers
View display ads from different devices
[EXCLUSIVE] Target the right audience with Audience Insights
Backlinks
Conduct a deep link analysis
Understand referring domains' authority
Check backlinks' types
Spot your links' geolocation
Keyword Research
Find the right keywords for SEO and PPC campaigns
Gather phrase matches and related keywords
Get long-tail keywords
Explore multinational and multilingual environments
Product Listing Ads
Define your product listing ad (PLA) competitors
Get insight into your PLA competitors' product feeds
See your competitors' best-performing PLAs
Traffic Analytics
Reveal any company's website traffic and online performance
Monitor your competitors' marketing activities and strategies
Discover new markets and niches
Understand your potential customers' behavior and media consumption
Qualify leads, prospects, and potential partners
Research new opportunities for investment
Market Explorer
Analyze new markets and niches
Set the industry benchmarks
Gain in-market audience insights
Social Media Tracker
Leverage competitor analysis to create a winning strategy
Make sure your performance measures up
Build amazing reports
2. WordStream
WordStream Advisor is the only software designed specifically to help small- and medium-sized businesses maximize results from their online advertising.
What would your business look like if you converted 30% more leads from your online advertising programs? WordStream Advisor helps businesses using Google Ads, Bing, and Facebook turn clicks into paying customers.
Optimize Your Week. The 20-Minute Work Week makes time-consuming optimizations easy, with recommendations that actually impact business growth. Customized, cross-platform alerts streamline high-priority actions across devices and networks, saving you hours every week.
KEY FEATURES:
One-click optimizations
Business growth opportunities
Account structure suggestions
Your One-Stop Shop
Advisor gives you the tools to easily build and manage campaigns across platforms – without ever opening another tab! By streamlining your Google Ads, Bing, and Facebook ad accounts, you can easily replicate success across ads, campaigns, or even entire networks.
KEY FEATURES:
Manage campaigns across platforms
Replicate ad creative
Conduct search query analysis
Say Goodbye to Guesswork
You've built and optimized, but is it working? Advisor's Performance Dashboard shows you key metrics from all of your accounts, highlighting the campaigns headed in the right direction and the ones that require attention. Need to drill deeper into your data? Success Reports offer a clear, digestible way to uncover new insights and share performance with key stakeholders from across your organization.
KEY FEATURES
Performance Dashboard
Success Reports
Impression Share Report
Turn Clicks into Conversions
Getting website traffic with online advertising is just half the job. Finish strong with DIY pop-ups and landing pages designed to grab those leads for good.
KEY FEATURES
No designer? No developer? No problem. Easily create and customize landing pages and pop-ups with our mobile-friendly templates
Provide a personal, targeted landing page experience to boost conversions and your Quality Score
Streamline your workflow and fill your funnel with email marketing integrations
3. SPYfu
SpyFu exposes the search marketing secret formula of your most successful competitors.
Search for any domain and see every place they've shown up on Google: every keyword they've bought on Adwords, every organic rank, and every ad variation in the last 13 years.
Learn how to connect with these domains, too. Find online and traditional leads methods — social media, email, phone, and address — you can't find anywhere else.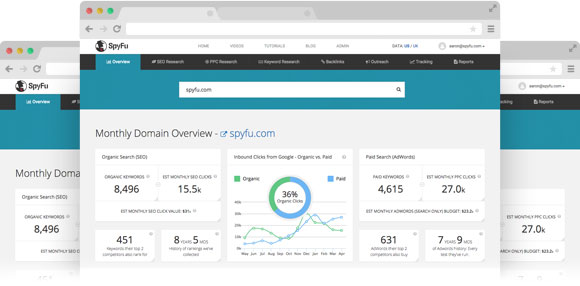 Increase your website traffic
Our smart recommendations drive clicks to your SEO or Adwords campaigns.
Track your keyword rankings
Monitor your paid and SEO rankings on Google, Bing and Yahoo.
Make Better Connections
Reliable contact info helps you build partnerships or generate sales leads.
Search for a competitor. See every keyword they've ever bought on Google and every ad test they've run. Make their successes your own and avoid their mistakes.
Monitor PPC Competitors
Keep track of every domain bidding on your AdWords. Catch changes in ad spend over time. Watch out for emerging competitors and shifts in strategy.
Find Competitors' Keywords you Don't Already Buy
Enter 3 competitors. See the core profitable keywords all three bet their money on. Discover the ones they've been buying for years that you never thought of.
Competitor Adwords Campaign and Ad Test History
Browse your competitor's complete AdWords campaign history. See the results of every ad split test they've ever run and the early keywords that didn't work out.
Search for a competitor. See every keyword they rank on. Uncover the exact content and backlinks that lets them outrank you.
Research Competitors SEO Keywords
Search for a competitor. Download their SEO keywords. It's that simple. See what they rank on and how many clicks they get.
Spy on Your SEO Competition
Keep track of every website in your SEO niche. Catch changes in rankings and content over time. Watch out for emerging competitors.
Check Competitor Backlinks by Keyword
Find out which backlinks do your competitors have that you don't. See the exact links that let them outrank you on a specific keyword.
Influencer Marketing – Social Outreach for Backlinks
Target the influencers whose links will help you rank on a specific keyword with a custom audience on Facebook or Twitter. Or build a relationship directly.
4. Buzz Sumo
BuzzSumo monitors your competitors, brand mentions and industry updates. Alerts ensure you catch important events and don't get smushed under the social media avalanche.
Keywords
Nudges you need on keywords that matter
Create alerts for the topics, brands and keywords that have an impact on your business.
Brand
Monitor mentions of your brand so you can respond at the right moment.
Topics
Keep up with industry news and the global zeitgeist
Competitors
Track your competitors so you can always stay one step ahead.
Products
See what people are saying about current and emerging products in your category.
Authors & Outlets
Catch every new post
Create alerts for key influencers, bloggers and journalists so you can be first to engage with their content.
Journalists
Discover the stories that are firing up reporters in your niche.
Influencers
Amplify the messages of your key collaborators.
Publishers
Get industry news delivered directly to your inbox.
Blog
Track influential blogs – or keep tabs on your own properties.
Backlinks
Keep an eye on your SEO wins
Track new links as they roll in from around the web.
Notifications
Get notified with every link so you can update reports and build on victories.
Collaboration
Turn mentions into links and build relationships into partnerships.
Growth
Monitor your organic growth as your content takes flight.
Strategy
Learn from content that gets links and optimize your strategy.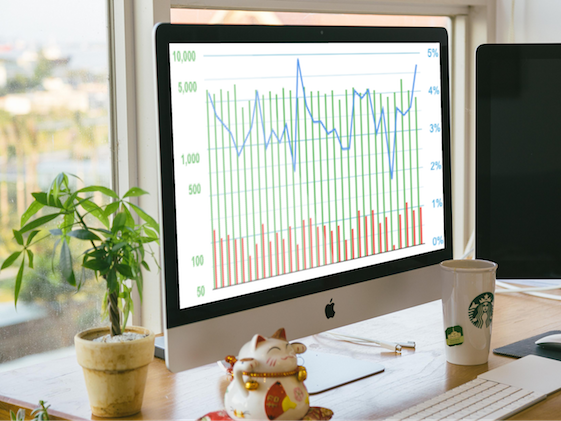 5. Adapt
Adapt partners with leading brands and retailers to meet ever-changing customer needs and react quickly to new growth opportunities with a visual, unified consumer intelligence platform.
MEET YOUR CUSTOMER NEEDS
Reveal what matters most for your customers in the digital
purchase journey,
uncover hidden new trends and changes in brand awareness.
Get brand loyalty.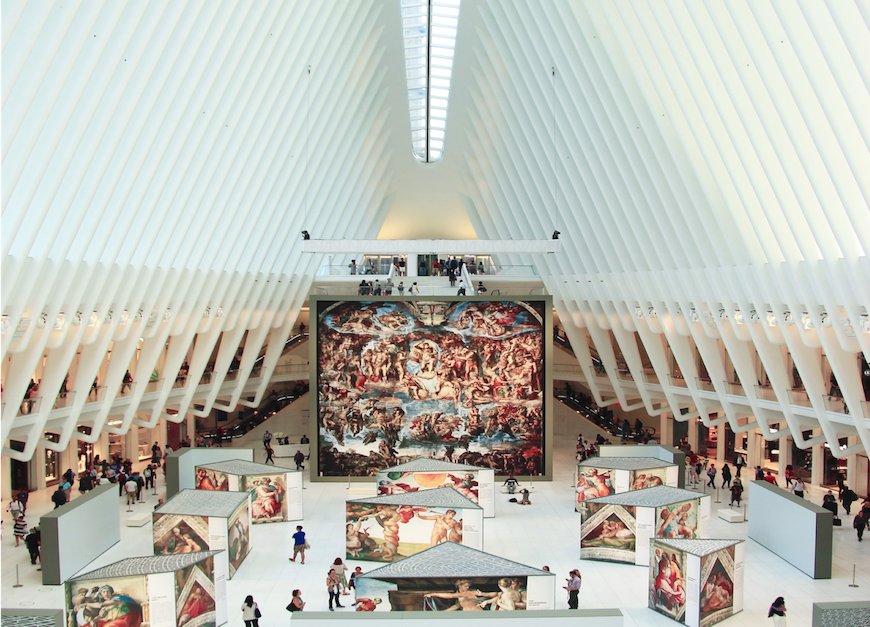 DIFFERENTIATE YOURSELF IN
THE MARKET
Effortlessly get complete visibility into every
digital point of sale.
Quickly identify your performance gaps,
benchmark yourself vs. competitors and
speed up your daily processes to get more revenue.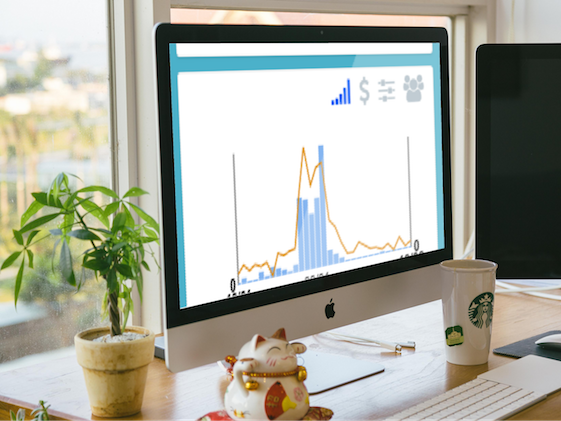 DISCOVER NEW BUSINESS
OPPORTUNITIES
Reveal unique opportunities for you to grow
before the others will, by leveraging pioneering AI and
machine learning algorithms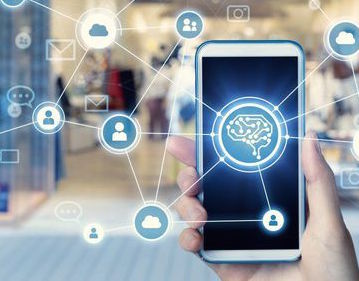 How It Works?
---
Complete. Unique. Profitable. Practical.
ADAPT processes every change at the competitor landscape or customer need every day.
Advanced innovative proprietary AI algorithms are used to analyze all the data.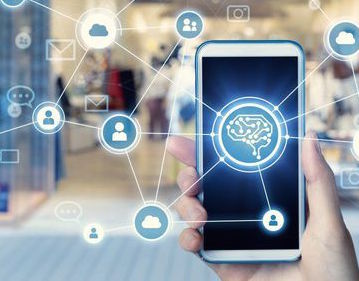 Leveraged to reveal new business opportunities and valuable actionable insights about consumers and competitors.
Speeding up internal processes and support decision making accompanied by a simple one-stop shop dashboard.