Talkable
NextBee
Mention Me
Referral Saasquatch
Referral Rock
Grow Surf
Referral Candy
Ambassador
Extole
Invite Referrals
1. Talkable
Referral Marketing Made Easy with an expert Customer Success team that will launch, test, and optimize your on-brand referral campaigns.
Get better referral marketing results with Talkable. Start acquiring new customers, generating more revenue, and seeing more results. Partner with Talkable to get powerful software and referral marketing experts on your team.
Whether you are looking to acquire new customers, increase customer loyalty, or drive newsletter sign-ups, Talkable can help.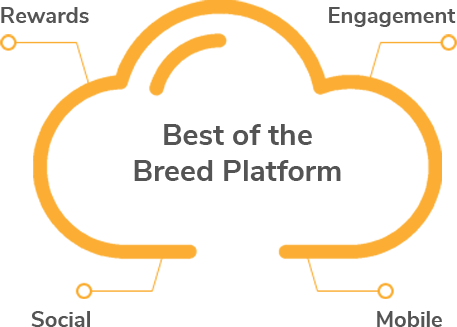 2. Next Bee
Boost Referral Sales and Social Buzz through a Referral Platform powered by AI and backed by a Omni-Channel Promotions Engine.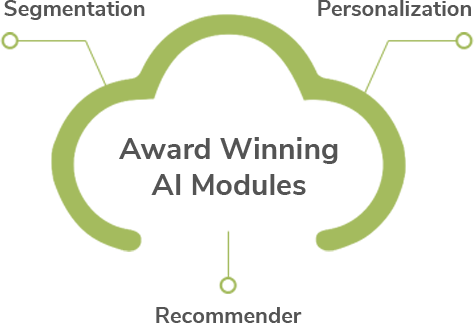 AI Driven
Decision Making
NextBee's AI modules segment your users based on their profiles, their activity history, network graph, and their responses to your incentive triggers allowing you to custom tailor messaging and activity panels. This functionality dramatically increases participation from your users.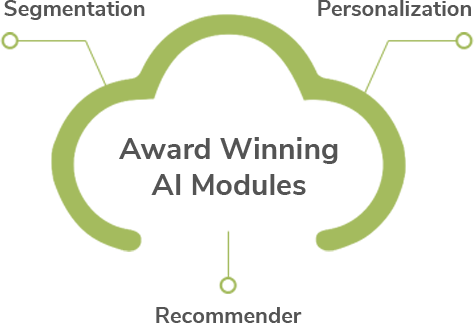 The NextBee platform comes with k-means clustering, segmentation, both logistic and linear regression algorithms that predict user behavior, help you create industry and locale specific customer references and build optimization strategies for reward rules.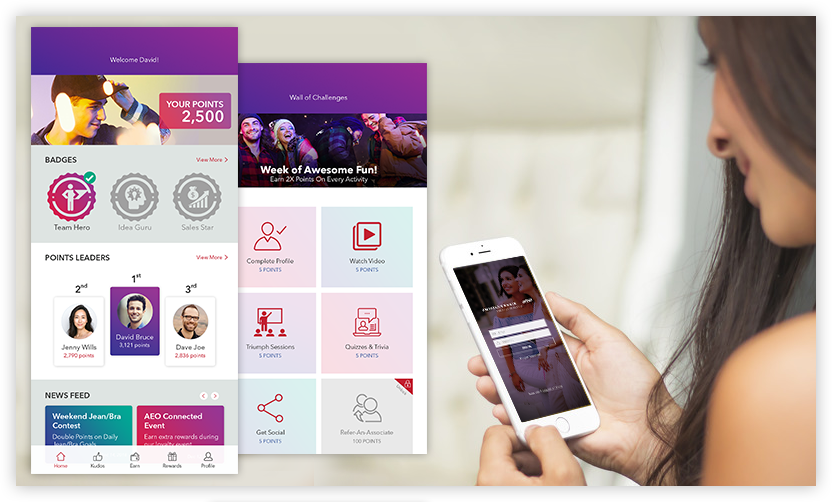 NextBee's breakthrough platform combines microservices, which focus on user engagement, social share, personalized invites, video references, and community interaction along with the best AI-powered data insights for predicting user network score and generating personalized rewards and activity panels. All of which means you can now get the best ROI returns from your referral program.
3. Mention Me
Supercharge your customer growth with referral marketing through Mention Me.
Refer a friend platform tailored to your brand
AB testing to optimise your programme
Uniquely captures word of mouth sharing
Best practice insight from our Client Success Team
You have control over every element of your campaign, and can see real time results in your referral dashboard.
Grow new customer acquisition up to 30% Happy customers are your best marketing tool. Harnessing their advocacy increases not just customer growth but quality too. Referred customers have 2x the LTV.
With AB testing by cohort you can test all elements of your campaigns, typically resulting in an uplift of 3-7x during the first 6 months.
4. Referral Saasquatch
Create, manage, and optimize your mobile and web based refer-a-friend programs all in one platform.
Your customers demand on-brand and low friction user experiences every time they interact with your service. Why should your growth, referral and loyalty programs be any different? Build programs with:
100% style-able and brand-able widgets and emails
No friction enrolloment with single sign-on (SSO)
Consistent reward programs and balances across devices
Extensible reward system to reward any behavior
Build almost anything you can imagine with our REST API
Engage
Our proprietary engagement engine is the most powerful and flexible in the market. Create beautiful widgets, customize program rules and run international programs.
Identify
SaaSquatch stores your users' information the earliest and most securely to dramatically reduce the number of missed referrals and other rewardable actions.
Track
SaaSquatch tracks the widest variety of user behavior such as purchases, in-app actions and custom events or objects to create a complete picture of your users.
Convert
SaaSquatch's conversion triggers let you run referral and loyalty programs that reward users for actions like app install, first purchase or completing in-app actions.
Reward
Our rewards engine allows you to automatically issue the most reward types, build custom rewards and use SaaSquatch to manage all of your incentives and rewards.
The SaaSquatch referral and loyalty platform gives you the power to create referral and partner programs along with a wide variety of incentive based customer activation, retention and win-back programs all from one place. Specific features include:
Multi-program and multi-campaign functionality
Highly flexible program customization
Tiered and purchased based programs
User segmentation and enrollment
Success coaching and engineering support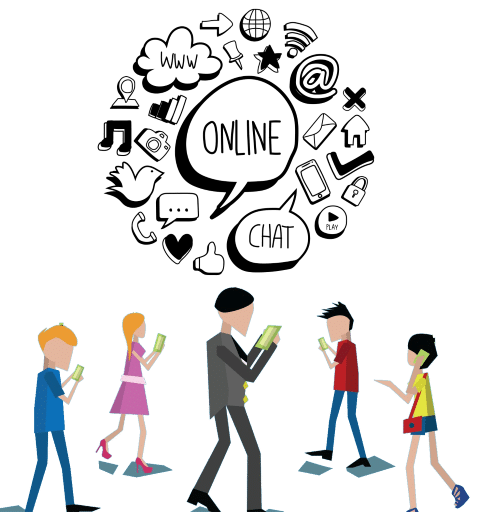 5. Referral Rock
Unlock new referrals with referral program software that helps you remove roadblocks that stop customers from referring you. Make word of mouth happen instead of hoping and waiting with Referral Rock.

Easy for customers to join and share
Refer a friend widgets
Registration pages
Signup with Google or Facebook

Better engagement and repeat shares
Statistics so they can see their impact
Notifications of activity
Email campaigns to keep up to date with the latest rewards

Higher conversions through personalization
Craft all the sharing images and messages
Customize the referral experience with a custom landing page

Rewards that drive repeatable growth
Align rewards and incentives so everyone wins
Reward structures to for dual sided rewards
Control rewards through various stages in the buying cycle

Smart analytics and Suggestions
Over 50 audit rules to make sure you are following best practices
Use our team of referral marketing professionals to guide you

Viral loop with automatic invites
Tap into your existing funnel to automatically start the cycle all over again
Target your existing customers to bring their friends into the fold
Get more customers from your customers.
Customer referral programs give them a reason to share and are typically a two-sided reward, where both the referrer and the friend get a reward.
The most common examples are:
"Give $20, get $20"
"Earn free rides by inviting friends to sign up"
"Get free space by inviting your friends"
Referral program software automates the ask and tracks referral throughout the process.
5. Grow Surf
Easily launch a custom refer-a-friend program for your software/SaaS startup with our simple, powerful referral program software.
Leveraging word-of-mouth is one of the best marketing decisions you can make. Referred customers are more loyal, less likely to churn, and are a cost-effective way to sustainably grow your business.
GrowSurf Embeddable Elements let you seamlessly integrate an on-brand referral program onto your site or web app. Interact with the live examples below to see how GrowSurf looks to your customers.
GrowSurf is a powerful referral marketing platform that takes you from startup to giant by letting you create the custom refer-a-friend program that you envision for your business.
7. Referral Candy
Reward your customers for referrals and watch the sales and shares roll in.
A referral program
that runs itself
Rewards are automatically paid out. ReferralCandy frees up your time so you can run your business.
Sticky emails.
Sweet ROI
Find a new level of engagement in the campaigns you send and watch your email ROI skyrocket
Actionable Analytics.
Detailed Dashboards
See data-driven insights to track traffic sources and see which customers are superstar referrers.
Customize Reward Options
Choose from cash rewards, store discounts or custom gifts
24/7 Live Chat Support
Five-star customer success live chat to get you set up and growing
One-Click Integrations
Connects easily to eCommerce and marketing platforms
Data and Dashboards
See analytics and insights like industry benchmarks and top referrers.
8. Ambassador
Acquire more of your best customers, faster, by leveraging the power of word-of-mouth.
The All-in-One Platform
Our powerful, yet flexible technology enables companies to run referral, affiliate, partner, influencer, and advocate programs in a single platform. Our end-to-end solution delivers:
Multi-program and multi-campaign functionality

Customization for your use case
User segmentation and enrollment
Cross-department user permissions
Success coaching with a managed service
Omni-Channel Referral Marketing
Don't waste time searching for numbers when the data you need to drive more referrals is in Ambassador. Our solution provides you with powerful, yet intuitive, tools to analyze actionable performance data and optimize your entire referral program to increase ROI. From split-testing and conversion rates by channel and program, our intelligent platform empowers you with the tools to:
A/B test copy, rewards, and on-page placement
Identify and segment affiliates, influencers, customers, partners, employees, and other advocates
Customize reporting and analytics
9. Extole
Create an effortless, integrated advocate sharing experience. A referral program tailored to your brand will turn more of your customers into advocates and increase brand awareness. Extole provides referral marketing software that drives engagement and increases your conversions.
Pre-built sharing and referral templates
Visual editing of the end-to-end referral content for an on-brand experiences
Beautiful designs look great on mobile, on the web, or in your app
Personalized share codes and incentives
Streamlined referral experiences make it easy for consumers to share
Language localization for international reach
Your advocates and their friends expect instant rewards, and you can customize these incentives to perfection for each referral marketing campaign. Real-time rewards create instant gratification and encourage even more sharing and referrals. We've also got built-in fraud protection, so you can protect your brand and your margin.
Handle multiple types of rewards, both internal and external
Reward with coupons, loyalty points, gift cards, and more with our automatic reward engine
Delight customers with the perfect, tested reward offer
Provide support for international rewards
Customize rewards for each campaign, so you can track which incentives work
Set sophisticated rules to detect and prevent low-quality referrals.
Extole offers a variety of advanced features and capabilities that help you extend the reach and impact of your advocacy marketing.
Run increased reward bursts to spark more advocacy and keep your program fresh.
Let your customers share specific items so that they can recommend not just your brand but the perfect product.
Engage influencers with special Extole campaigns that track and reward them.
10. Invite
InviteReferrals is a powerful and yet simple to integrate referral program software that helps to grow your business and acquire new customers through Referral Marketing.
Make customers your Brand Ambassadors
65% of new business comes from referrals People are 4 times more likely to buy when referred by a friend The LifeTime Value of a new referral customer is 16% higher
measure everything from referrers, invites, referral visits, referral installs,
to your top influencers in one powerful dashboard
Run different types of customer referral programs
Giveaway campaign : Invite friends through customer referral program to unlock the referral discount coupon instantly. This will create social buzz and drive new referral traffic to your product.
Top Referrer Contest : Identify most influential referrers who give maximum referral sales, site visitors or registrations and reward them at the end of customer referral program. Example – top 3 referrers get $100 worth prizes.
Goal based customer referral program : Reward customers for every referral conversion. Conversion could be a sale, registration, or mobile application install. Example, Get $20 coupon for every referral sale.